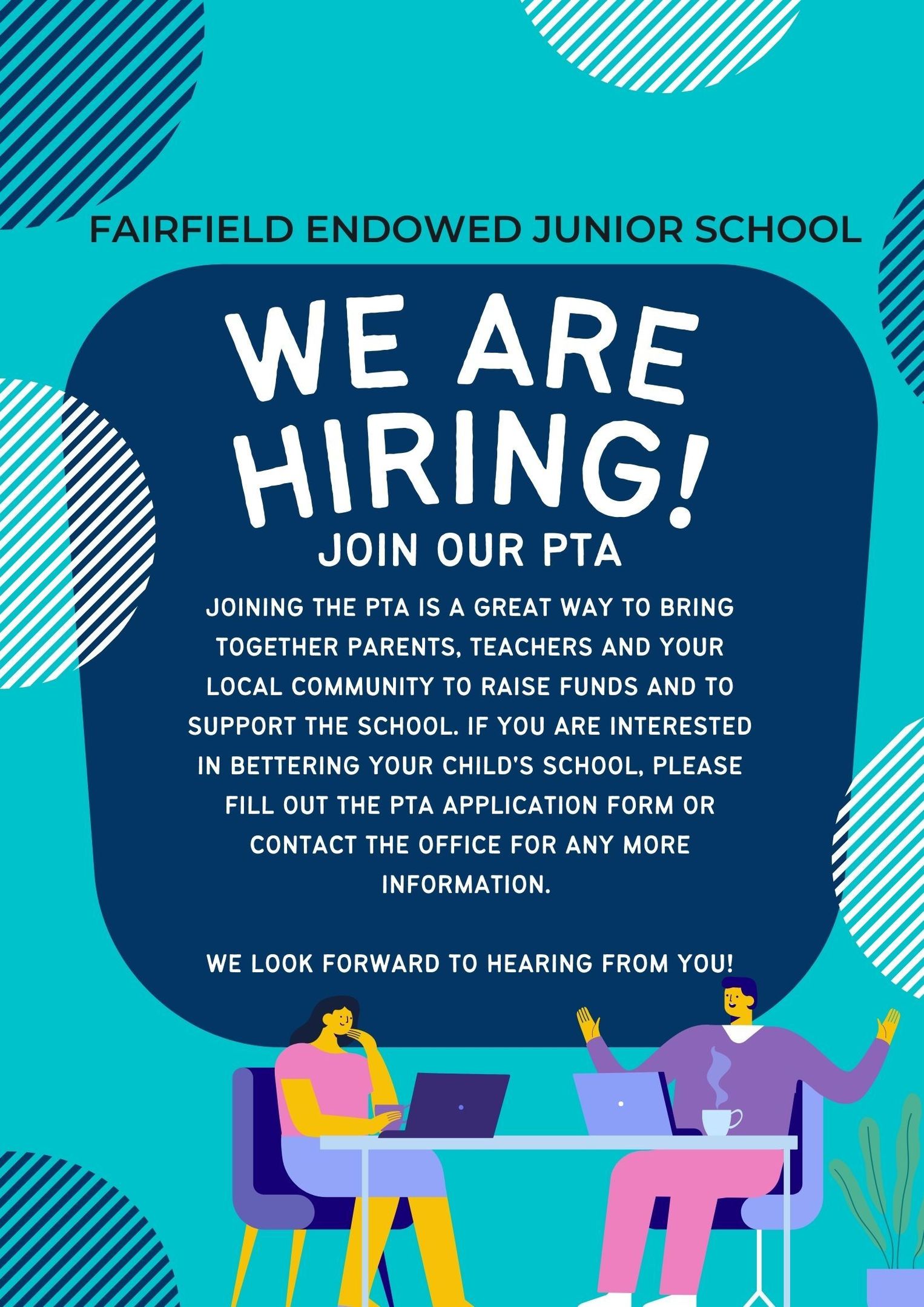 Our PTA
Our FEJS PTA are a group of parents/carers/friends of the school who meet regularly to organise social and fund-raising events in school, adding to the quality of school life. They welcome everyone who would like to come and join. Whenever you can spare the time, it would be great to see you. New ideas and any support you can offer are all welcome.
We hold an annual Christmas Fayre each year which is always a great success. There is a disco in the hall and stalls, including chocolate tombola, refreshments, face-painting and hot dogs.

From time to time, a disco is organised for the children, to which they all look forward. Year 3 & 4 children must be accompanied by an adult, while Year 5 & 6 children may come on their own.

Year 6 pupils celebrate with a Leavers Prom each year in July, organised by the PTA. We have also held Quiz Nights and fashion shows and organise Rags R Us collections to raise additional funds.

Funds raised have been used towards the cost of:
Home/School reading books

Resources for classes

Visitors into school such as a Pirate and Roman soldier

Visits out of school such as to Stockport Air Raid Shelters, Chester zoo, the Chestnut Centre and Bolsover Castle.
Please apply here if you are interested, we look forward to hearing from you! Application for the PTA